Technology is Impacting Management Consulting
Posted On: 2021-07-01 18:24:46
Technology is Impacting Management Consulting
Information technology consulting may also be known as IT consulting, computer consultancy, business and technology services, computing consultancy, technology consulting, and IT advisory. In management, information technology consulting, as a field of activity focuses on advising organizations on how best to use information technology (IT) in achieving their business objectives. The IT consulting industry can be viewed as a four-tier system as professional services, staffing, independent contractors, and information technology security consultants.
The reasons for calling consultants could be different as sometimes they might be called to gain external, objective advice and recommendations. Sometimes to gain access to the consultants' specialized expertise and to outsource all or part of the IT services from a specific company. They might also be called for temporary help during an own-time project where the hiring of a permanent employee(s) is not required or necessary.
Impact of Technology
The management consulting sector has grown significantly to become of the most dynamic service industries worldwide over the past decade. This growth can be seen as a benefit from ongoing economic change,
Strong Development in IT
, and increasing globalization that constantly prompts clients to adopt various organizational procedures, structures, and technology. This sector has seen very few innovations in the past despite strong drivers for growth; although, this trend has recently changed.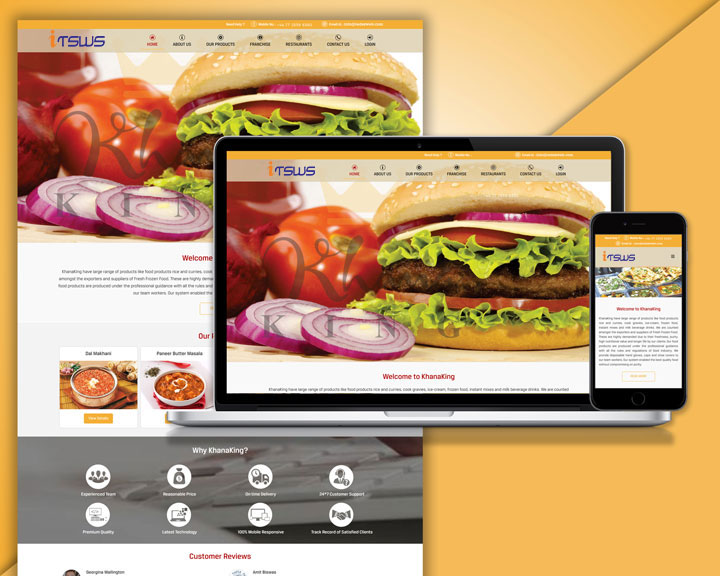 Comprehending Briefly
The role of a technology consultant is to help their clients use technology better and most of the time, the methods behind technology consulting help businesses in various ways. It improves the business processes that take place, reduces the cost of the company, and maximizes any tech opportunities. Now, consulting means a lot as it can play a huge role in digital strategy or technology change and, this area of work is becoming essential in helping organizations to grow with its quick evolution.
Technology can be
Developed and Implemented by Consulting Services
to accelerate business growth, manage risk better, reduce cost, or change how the system is functioning. Technology consulting can be described as independent consultants that are self-employed and information technology security consultants. It can also be described as a service firm that has a significant workforce and operates high bills. This can be a system as staffing firms that send technologists to businesses for a temporary period as a response to employee absences, temporary skill shortage, or technical projects.
Technology has changed a lot at an industry level as it has introduced a completely new field of work, commonly bundled under the label 'digital transformation. The clients in such industries are embracing technologies such as artificial intelligence, robotics, automation, and the internet of things to gain competitive advantages, and in doing so, tapping the expertise of consultants who stand at the forefront of such developments. Also, the growing role of technology has blurred the lines between traditional consulting work and technology work. This is mainly because a decade ago, there was a clear cut between consulting work (project-based, value-adding advisory based), technology consulting work (project-based tasks such as systems implementation), and non-consulting technology consulting work (more routine tasks such as application development and maintenance).
Works Of Technology Consultants
IT industry offers various overwhelming options which include programming languages, technology tools, and much more. These options need cold to be determined easily when someone understands the goals of a company. After this step, the next option towards the IT world is to hire a consulting company that has a portfolio centered around the organization's needs, coupled with related knowledge and expertise. The advantage of technology consulting is that the consultant gets paid for the work done in a specific time frame as many businesses do not need monthly IT services. The organization can handle the order, and experts can help when any issues come to the front after the company installs a new system and provide training for the team.
Most of the projects that rely on technology consulting are focused on implementation as a consultant checks a proposed IT project and makes it happen. Some of the technology consultants' specific tasks include making quality tools, performing studies, planning the implementation, implementing organizational consulting, and checking the cost of the proposed solution. Also, tech consulting acts as an interface between the company and its hardware and software providers as technology consulting activity would include some tasks. These tasks include communicating with team members, developing & providing solutions, going to client sites, presenting strategies & experiences to clients, and understanding how technology impacts different departments of the organization. Other tasks include bringing new systems & monitoring them, bringing new ideas & trends, creating documentation & showing the progress report, being involved with sales, support, and maintaining contact with client organizations.
Skills Required:
For someone being a consultant requires them to be innovative and fresh as this job's mission is to identify all the details about the problem domain. Employers prefer candidates that have some knowledge in the technology field when a
Technology Consulting Company
is hired as a graduate degree is an advantage. Another important skill includes communication skills which eventually dictate the success of any consultant. Other ideal skills involve technical skills, language skills, technical language skills, management skills, business skills, interaction with people skills.
Conclusion
The move away from the traditional management consulting model is being accelerated by technology that has automated much of the research, modeling, and analysis processes traditionally provided by consulting firms. A way has been given through these changes to new models of engagement and uses of technology to complement traditional consulting. Technology has facilitated the emergence of new management consulting business models that include online networks where flexible access to top talent is provided (within a few clicks), as opposed to the traditional approach of hiring a team of consultants. Clients' benefits form value, flexibility, and control by selecting the consultants with whom they want to work as another new model of engagement being adopted in the consulting sector is the value-adding process model. This model is a transition from traditional consulting that provides client-friendly technology and big data-based solutions.