Why reviews are important for your brand?
Posted On: 2021-03-01 15:19:57
Why reviews are important for your brand?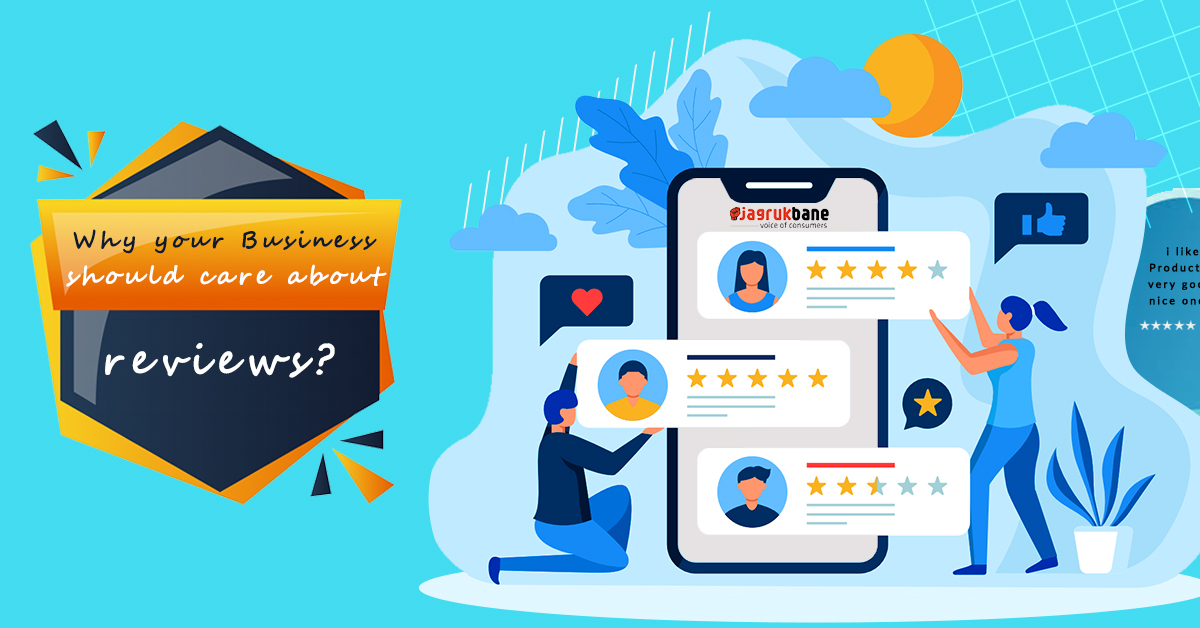 Revolution has led to the complexities in social interactions; a single bad consumer review can spread like wildfire. Thankfully, a good review can do so too. Whether, it's a product or a service, consumer reviews are the building blocks of brand reputation. Technology and its reach out to the society generate tension. Ignorance is a choice, without a healthy brand image, customers are likely to flee from your brand to that of your competitors.
Research points out, 90% of the purchasing power is influenced by online reviews, and you simply can't take too lightly the power of social interactions and clients testimonials that can prompt different emotional triggers.
Reviews provide a chance for businesses and customers to positively shape the conversation and build a strong relationship. Emotionally connecting, accurately understanding the customers and their satisfaction levels is shown to endow with 23% more revenue.
If you are managing a business and still haven't decided on for online reviews, this guide will help you to validate its importance and how critically it's contributing to the society.
So, what makes ratings and reviews so powerful?
1.
Firstly, they are not sales pitch. They are not written as voice of the brand, but instead they act as open, honest and unbiased words of the products or services.
2.
Secondly, they work to underpin the positive or negative opinions about a brand. If hundred people have already used your brand, chances are potential customers will collect actionable information and make an effort to try out the product.
3.
Lastly, they guide, help overcome objections and build trust between the customers and the brand. It's more likely a third-party insight into your brand reputation, process and quality- from the onset of the idea to the final delivery.
Why your business should care about reviews?
Everyone benefits when it comes to online reviews and ratings. A chance to add credibility, improve rankings with competitors and increase conversion rates. Monitor customer satisfaction and increase engagement, online reviews and ratings can achieve all of this.
We have seen people experiencing terrible customer service and posting grievances online. Reviews sites happen to be the major platform for the Voice of the Customer. Monitoring online reviews bring incredible value to a business. Many successful businesses have invested in a review management software platform to promote customer loyalty and perk up business performance. As you look forward to it, just keep in mind the below mentioned benefits of online reviews:
1. To shape brand reputation
Want to get hold of your brand reputation? Always look out, what your customers have to say about you. Clearly, positive reviews and 5 ratings will add authenticity to your business. On the other hand, negative comments and low ratings can drive away potential customers.
Keep in mind: 53% of the customers expect businesses to respond to their negative reviews. Not responding to negative reviews is taken as a signal that your business is least bothered. It is perceived that the negative customer experience described is true. The worst would be how your business interaction with customers is poor.
2. To influence sale
Online reviews are seen as user generated content. With ease of access to all social media platforms, user generated content are seen as more powerful and effective than the brands own promotional content. For example, by using review widgets, you can review the doctors profile page. The right information is able to draw in more traffic, improve website engagement and web appointments.
Let reviews be the voice of your brand, connect with your audience in a more authentic way, improving brand loyalty and driving sales.
3. To improve search performance & visibility
In a Google help article, it is mentioned that Google review count and ratings help in local search ranking. Positive reviews and 5 star ratings from your customers will improve your business's search performance and boost your online visibility.
4. To get valuable customer feedback
Learn what your customers love and care about your brand. The information acknowledged from them not only sells but also a great way to improve customer experience and do better than your competitors to retain your current and potential customers.
Just check, if you are managing a hotel, you can find out what your guests enjoyed the most during their stay.
Why your company needs review? From clients point of view
Understanding why your company needs online reviews will optimize customer experience and influence them to leave a positive online footprint. Let's, check out why customer's online reviews are important from client's point of view:
1. Social proof drives more sales
Today, online reviews are the best source of social proof. They allow your business to drive more sales. For example, 1000+ positive reviews and 5 star reviews can populate an e-commerce site with various product pages and drives more sales
2. They make us visible
Most shoppers will search on Google, Bing and even Facebook before purchasing a particular product. These search engines have a unique way of indexing and searching the content, they value only fresh and unique content and customer reviews definitely help the search engines to crawl the original content, this keeps your brand visible by the algorithms.
3. Encouraging people to talk about you
A developed brand is one that expands your online visibility, and today, that implies empowering a few different ways for individuals to discuss about you. Social media is an incredible platform for customers to talk about you. Let people talk about you.
4. They build trust & credibility
Many consumers doubt businesses that have low or even 4 star ratings. This leaves a little lack of service buffer at the top, and some businesses with average ratings are bound to see these views converted to sales. Your brand critically builds trust and credibility from a constant flow of positive reviews. One of the additional fascinating discoveries of online reviews is exactly how incredible reviews are at building your brands identity.
5. They have a clear impact on sales
Case studies and hypothesis can be deluding. Reality doesn't have to be rationale, and there are consistently exceptions. Yet, there's benchmark information that demonstrates, reviews do prompt increase in sales. A research by the Harvard Business School found that online reviews can obviously affect your primary concern. Brands with positive reviews have better deals, but, even better with improved star rating. They can drive sales.
6. Expand brand's reach
Positive (or negative) reviews spread quickly; urging shoppers to review your brand is a simple method to extend your brands reach. When people have something good to say, they are bound to share their views on your site and external websites like TripAdvisor, Yelp, and FourSquare.
7. A forum to interact
Consumers today expect businesses to reply to their comments. Responding to customer's feedback acts as a forum to be honest with your customers and an approach to rectify a negative review and show that you care and customer satisfaction matters. Don't forget, even on a positive review, a simply thank you message will do the trick.
What the future might hold for reviews?
The idea of reviews and the manner they are evolving in creating brand awareness among the masses is the talk of the town. Just as changes in customer conduct, there's additionally an adjustment in assumptions. Consumers search for better ways to interact and need a real involvement in a brand before they make the final decision.
Tuning to what consumers have to say, it's evident that, their way of interaction has changed. Businesses currently have to combine their promotion and service channels to associate with customers in an important manner. It's therefore we keep on pushing the limits with new ways; look out for the advantages of reviews far past the nuts and bolts.
Let's conclude:
A review management software platform is not about review collection, but interacting with your customers in a meaningful way. And using this meaningful connection to improve your business's search performance and boost your online visibility.
Small business owners and startups, it's time to show up your presence and how your product or service is contributing as a whole.
If you are not yet there, you are missing out your potential customers. It's never too late to build brand reputation and improve your brand reach. We have seen businesses with more than 1000 reviews and 5 star ratings are the talk of the town.