The Evolution of Technology in Education
Posted On: 2021-07-01 18:13:01
The Evolution of Technology in Education
The use of technology for learning and teaching remains a challenge although it is finally being integrated into education. The use of technology in the classroom is still low even though many schools today are privileged to have ready access to technology, trained teachers, and a favorable policy environment. Also, the use of technology to enhance learning cannot be overemphasized as the use of technology is something that started a long time ago for students with special needs. Technology, in today's times, is used to improve and facilitate learning can be found everywhere.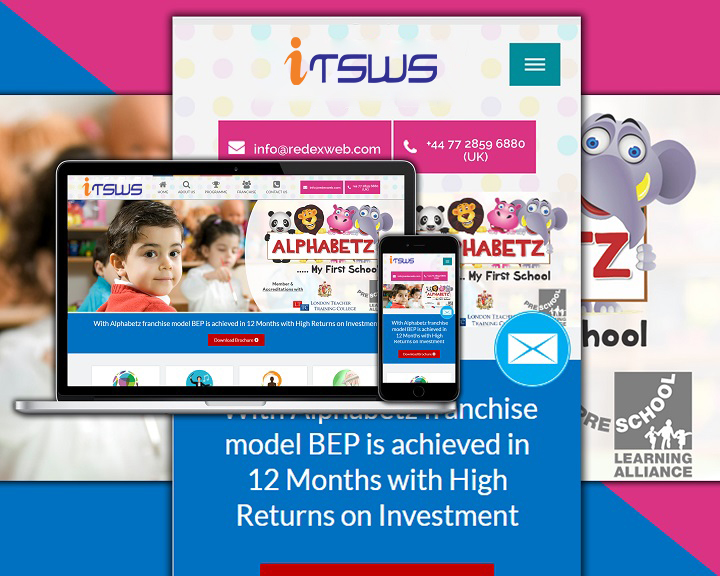 Technological Benefits
Technology can help those teachers achieve their aim who wants to improve student performance. Administrators should help teachers gain the competencies needed to enhance learning for students through technology to mitigate the challenges. Moreover, technology in the classroom should make teacher's jobs easier without adding extra time to their day. Students are provided with easy-to-access information, accelerated learning, and fun opportunities to practice what they learn through technology. Therefore, students can gain 21st-century technical skills necessary for future occupations through the use of technology inside and outside the classroom.
Technology allows 24/7 access to educational resources as classes can take place entirely online via the use of a laptop or mobile device. Hybrid versions of learning combine the use of technology from anywhere with regular in-person classroom sessions. The use of technology to tailor learning plans for each student is possible in both scenarios as teachers can create lessons based on student interests and strengths.
Utilization Of Technology
Students could research and teachers could share through websites and social media - not only lesson plans, but digital resources, assessment data, and even whole-group, away-from-school communication. Through technology, progressive teaching practices, and learning models with safe social media and digital learning tool use that results in improved student understanding. Several reading levels are monitored via computer-based reading programs. Also, through computer-based standardized tests from third-party vendors help is given during the year to predict performance on the end-of-the-year state test. Teachers are using calculators and smartboards and clickers in the classroom to not simply engage students, but to offer more diverse platforms for students to work with new ideas and demonstrate understanding.
Advantages To Students
In today's world, the use of technology by students is nothing of a shock but its academic utilization could become much beneficial for their growth. By using a familiar tool for academic learning, many people believe that technology help students stay engaged during class. This is the reason why many schools have implemented their educating ideas with tech-savvy classrooms and teachers. This technology could help even teachers to develop and create more innovative lesson plans to hold the attention of their classes. As new methods of teaching develop, it brings with itself the need for specialized professionals both within and outside of the educational field.
The educational boundaries that a teacher might face could be removed by technology as it can enhance individual learning because it enables online education, distance learning, and access to up-to-date information. Technology can enable more research into subjects that are more difficult to learn because each student interprets this information differently. The inclusion of technology in the classroom may help students feel more at ease and familiarity when approaching the start of their careers. Also, it can enhance class interaction by encouraging collaboration of differing learning styles as technology is widely used by professionals across a wide range of fields and industries. With technology, students may feel confident in their ability to learn the new material and may even feel empowered to help their classmates learn.
Enhancing Improvement
Teachers are encouraged to identify learning objectives and differentiate instruction based on the need of their students with the widespread availability of student databases that can track individual progress. The presentation of instruction using technology should be attempted by teachers by using a channel that is relevant to the objectives, the learning style, model, and the technology selected. There need to be appropriate evaluation techniques that are in line with the methods of instructions, objectives, and technology when evaluating technology-based instruction.
We can only say that we can have embraced technology in education when it is used for both teaching and learning, leaving other contextual factors to the side, such as unequal access to technological innovations and connected technologies across schools and districts. The main purpose of the incorporation of technology into schools is to change how teachers and students gather, access, analyze, present, and transmit information. Also, particularly for students with special needs, this can democratize information in classrooms as well as help differentiate instruction. For students with special needs, assistant technology had always been there which can be defined as an item, piece of equipment, or product system that can be used to maintain, increase or improve functional capabilities for any person with a special need.
Technologies' Importance
The integrating of tools into the classroom can help make the learning process much easier as students interact with technology off-campus. Technology simplifies the way teachers do their jobs, providing effective ways to forge a relationship between and students. Students can ask questions and get immediate answers from their teachers with the increasing use of technology in the classroom. They will also familiarize themselves with technological tools, an impressive skill to their future employers. There is an increment in the accessibility of education around the world with free educational tools readily available online.
Online could be a great solution for those unable to commit to full-time academic requirements but eager to advance their education. Also, new technology can excite and empower students besides access to information. Learning through technological lessons will likely become more exciting daunting because so many children are already familiar with tablets and smartphones. Teachers who use these tools may even see enhanced engagement and participation in their classrooms. Education is becoming more flexible and accessible because of technology. Most academic journals offer full digital versions of books originally produced in print that are typically free for students.