What consumers look for in reviews?
Posted On: 2021-02-13 14:54:10
What consumers look for in reviews?
If you are planning to buy a laptop or dine out at a restaurant or booking a hotel room, you probably would check out the details and online reviews first. Verifying the quality or authenticity of a product or service in some sites through consumer reviews is the best way to get more accurate information than others.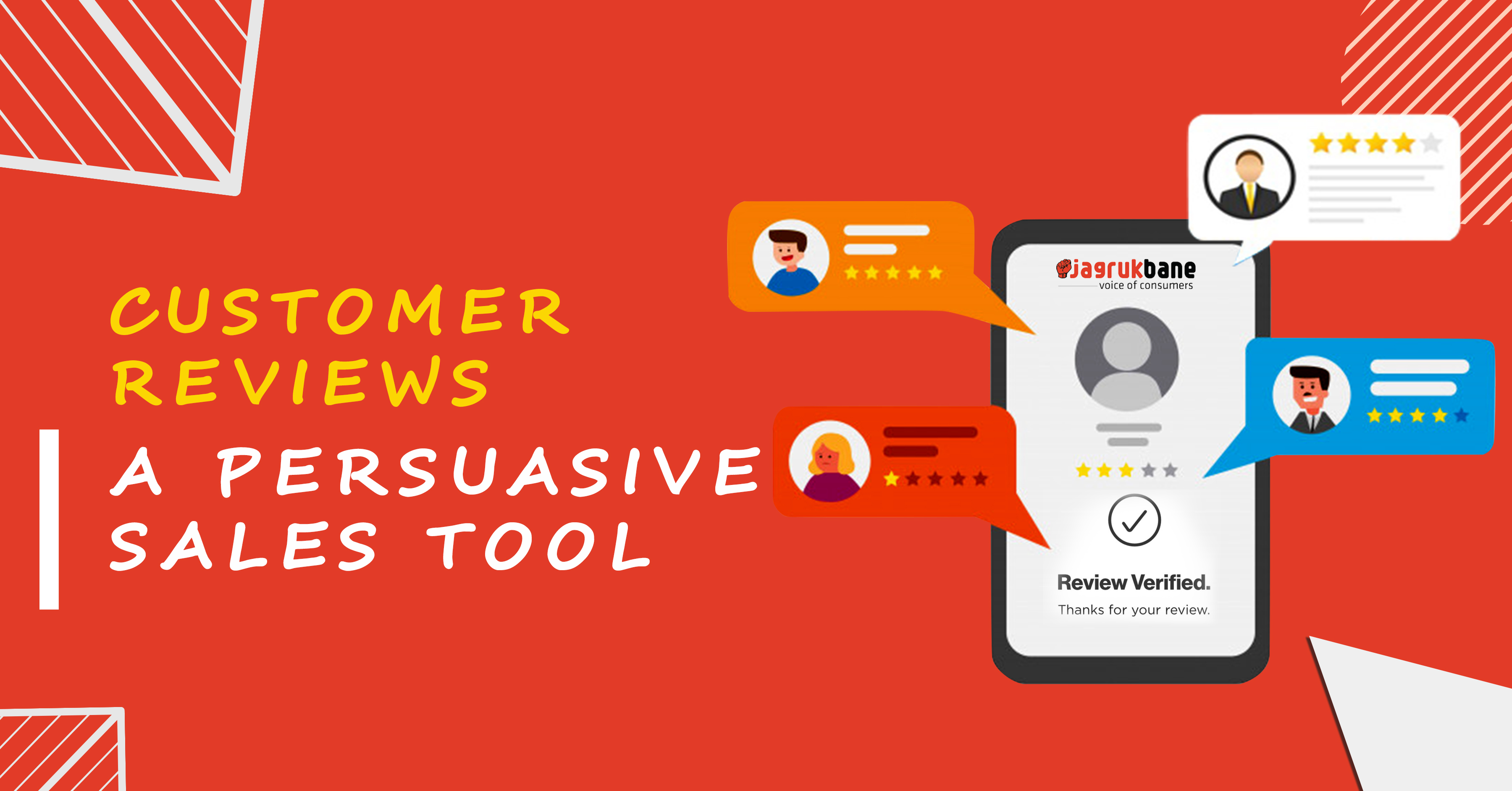 Customers consider the reviews before making any purchasing decision. They know, excitement to purchase anything sway away to let you make a good purchasing decision.
But, what are consumer reviews?
A consumer review is a review of a product or service made by the consumers who have already purchased or used or had a service of the product or service. They are actually the feedback.
Consumer reviews can be positive or negative and they come in different forms. Well! It's true that good positive reviews draw in more customers. But, don't get disappointed with the negative reviews as well; it's a chance to improve. A review option in your website would do the tricks. Try winning more customers with positive reviews, since reviews influence consumers!
So, how reviews influence consumers?
Reviews not only influence the purchasing power of the consumers but it can also strengthen a company's reliability. Reviews have the power to gain the trust of the customers and also an easy way to interact with the company to share their opinion about their product or services. Customer interaction is a chance to sort out what's missing and ultimately improved profits for businesses, who doesn't want that?
Importance of customer reviews:
1.
90% of the consumers read online reviews before making a purchasing decision.
2.
88% of the consumers trust online reviews as they would on personal recommendations.
3.
31% of the consumers are likely to go on with the business with excellent reviews.
4.
72% of the consumers say that positive reviews make them trust a local business.
5.
92% of the consumers will trust the local business, if it has at least 4 star rating.
6.
72% are likely to take action only after reading a positive review.
7.
82% will hesitate to purchase from a business that has negative reviews.
Hence, what is it that consumers look for in a review?
Displaying reviews, certainly works for any product or service, it gives potential customers more confidence in purchasing the product and thus higher conversion rate. Generating more positive reviews will help you know what a good review looks like.
There is more than getting a 5-star rating. The characteristics of good reviews vary from industry to industry; there are certain essential basics that great reviews have in common and what consumers look for in a review. These basics include:
Detailed, specific & honest reviews
Authentic reviews mean a lot. First of all they are genuine- written by people who already have used the product or service and are happy to share their experience.
A useful review provides enough details to let others get an accurate idea about the experience. Since, potential customers want to know more in detail, what exactly you like? A simple one word review, "good" is not enough for them. They want to know what exactly you liked, so that they can match with their own preferences. Just compare this review:
1.
A 5-star rating and a review as, "good pizza", this review is Ok but do you think it will have any impact.
2.
Whereas, in another review, a 5-star rating including a bit of description with photos: "Nice location, revamped menu and innovative pizzas add to the charm. Ordered regular pizzas, one non-veg and one-veg, both delicious. The location is convenient and service is average. But the pizzas make up for everything."
Which review is more useful for someone who has an intense pizza craving? A review doesn't have to be too long, but should be honest, detailed and specific. Clearly, the 2nd review works. It provides us a detail picture of the service provided.
Spotting a fake review is not that easy, but consumers are good at seeing them through. An authentic review is detailed, specific and honest. Consumers try to look through:
Feedback with photo & video content: Honest reviews are detailed and engaging. Feedback with photos and video content is far more powerful in creating confidence in the customers.
Social proof: You can give consumers more honest experience by turning the reviews into brand stories in social media platforms. Combine the text messages with photos and videos, creating a powerful visual graphic content and sharing it across all social media platforms. Don't forget to read the complaints and company response before going forward with it.
SEO: As the number of review increases, you will get a chance to enhance your SEO, as Google crawls this content in search of similar keywords related to your products or services.
Reviews with particular note of your staff
70% of the consumers spent more money in products or services that's delivers excellent quality and service. It is not surprising that a positive review will guide the potential customers in making a decision. And an added bonus is if a review makes a note or mentions the name of an employee. Nobody wants to counteract with rude staff members.
Provides constructive criticism
Sometimes, reviews outlines the areas of improvement you need to make in your business. This constructive criticism is not only helpful but also gives the customers an idea of the worst case scenario. They will know in advance what can possibly go wrong, if they avail the product or service.
For example: If a customer doesn't care about the restaurant's food presentation, and decides to come anyway, at least it won't bother him nor he will be surprised. He is less likely to complain.
Features real-life Images & videos
The real-life images and videos provide an in-depth idea and an authentic feel of the review. Video review content is driving in more customers and trust of the brands. As today, it's the most popular medium; consumers want more videos from the businesses as it best shows experiences from a user's point of view.
Authentic review scores
Authenticity applies here too. Yes, you can collect positive reviews from your customers. But, too many 5-star ratings are seen as unreal. There are also consumers who filter for 1-star. They want to see how you resolve customer complaints, the issues regularly encounter by them and how effectively they are resolved.
Responses to customer reviews
When reading reviews, consumers not only give importance to what people have to say, but also look at what your business have to say in return. How the positive and negative reviews are responded, says a lot about the brand, the level of customer service provided. Even, for a positive review, although the customers don't expect any reply, a simply thank you shows that you don't take their loyalty for granted.
Quite simply, reviews play an important role for a lot of customers to make the final call. Credible reviews help build trust, eliminate doubts, and can dramatically boost up conversions. Build trust between the customer and your business and prove just how good you are. Discover how to make the power of consumer reviews and ratings work for your business.