Importance of Digital Marketing for the Growth of Business
Posted On: 2021-07-01 17:00:47
Importance of Digital Marketing for the Growth of Business
Social media has a magnificent influence on everyone's life in today's world. Someone amenable to know news related to anyone around the globe could effortlessly receive it through social media. There is no respite in seeking someone's favorite star in sports, entertainment, politics, or any other field. Everyone is readily achievable on their social media with some more amenities like the food could be ordered through apps. The marketing of any clothing, footwear, groceries, home appliances, and whatnot, could undoubtedly be done with the comfort of being at home. But to promote these products online or apps for selling all these products, digital marketing is what is required the most. Thus, it has lead to increasing various career opportunities for everyone in today's time.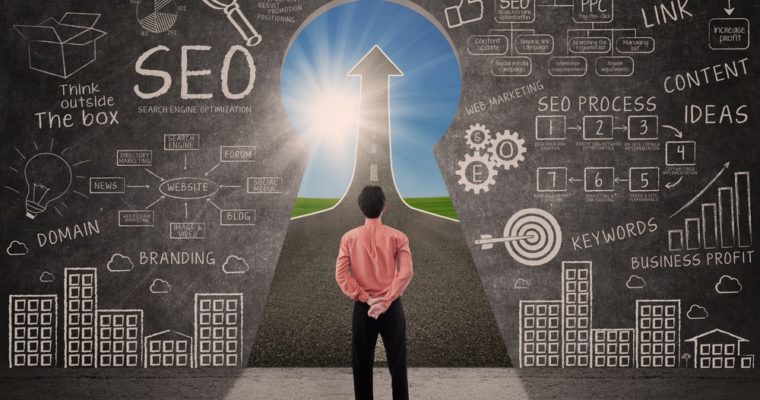 Comprehension Of Digital Marketing
Digital marketing appropriates the internet and online-based digital technologies such as desktop computers, mobile phones, and other digital media and platforms to advertise products and services as it is the component of marketing. Its evolution has changed the way brands and businesses use technologies for marketing their products or services. People are increasingly using online platforms to purchase everything instead of visiting the shops physically, this has led to digital marketing campaigns becoming more prevalent. Consequently, this has managed to increase the consolidation of digital marketing into marketing plans and everyday life conveniently. These campaigns employ combinations of search engine optimization (SEO), search engine marketing (SMM), content marketing, influencer marketing, e-mail direct marketing, content automation, e-commerce marketing, campaign marketing, e-books, and games that have become commonplace.
Applicable in Wider Reach and Cost-Effective
The business could easily be expanded by applying suitable digital marketing plans to new areas and locations without any terrestrial hurdles. Digital marketing is extremely flexible which makes it suitable in setting it easily and in no time along with its target capacity to the kind of audiences without any hassle. The main advantage of digital marketing can be seen in comparison to traditional marketing which is a tiresome and time-consuming task while digital marketing could easily expand the business to a new geographical location.
The investment of capital in any business is a must but small and medium businesses may not have huge capitals to invest in different channels of marketing. Thus, for such businesses, digital marketing plays a major role as digital marketing plans do not require huge capital and they can reach a wider targeted audience at a lower cost. Businesses are provided with digital media marketing solutions with improved and considerably cost-effective marketing channels which communicate more efficiently, converting a large number of target audiences.
Brand Name and Resources
Digital media marketing plays an important role in building a brand reputation if a business can deliver what they promise to their targeted audiences. They are supported in getting the trust of end-users and building a stronger and great relationship with the consumers. As satisfied and happy customers share their positive experiences with a particular business, this helps the business in getting new arenas and bigger opportunities to enhance themselves. This is also helpful with the brand awareness that they create among the audiences as it is the strongest element of a successful digital marketing campaign. Digital marketing has the power and ability to attract targeted traffic of audiences for the content that are most likely ready to know more about the brand, products, or services. A better relationship could be developed by the business with their audiences if they deliver the same that they promise to offer them. This will help the audience to transition into someone who would visit such businesses more often and even encourage others for such services.
The digital marketing plan can have effective results in high conversion rates, which eventually benefits the business to earn higher revenues. It also helps in generating much higher revenue as compared to the different traditional marketing channels. Also, it helps in generating an improved ROI as compared to traditional marketing because the strategies of digital marketing are easy to monitor, helpful to measure the actual results for the impact on the targeted audience. The digital marketing plan has a key purpose to produce a continuous flow of traffic which can be converted to leads as the higher the traffic is generated, the quicker will be the return of the investment of businesses. Effective digital marketing techniques generate higher conversion rates that deliver loads of potential benefits for any particular business in terms of better expectancy and higher revenues. The small and medium enterprises using digital techniques have better chances of their expectancy in the workforce and business with better revenue growth expectancy.
Importance of Traffic
The percentage rate of incoming traffic gets converted into leads, subscribers, or sales, depending on the intended purposes of any business's website. This eventually makes the businesses marketing products and services online measure success. Businesses' all traffic would mean nothing and all marketing efforts will simply go to waste without such conversion. This has become the most important reason why business owners are streamlining their digital marketing campaigns towards conversion optimization, making it a top priority above everything else. For digital marketing campaigns, several tools and techniques can be used such as Search Engine Optimization, social media marketing, and email marketing. The ability of internet marketing tools to interact with targeted audiences in real-time is one of the most important advantages why digital marketing is taking over traditional marketing channels.
The insight of what the business's targeted audiences want could be found out by interacting and providing the customer with proper engagement points. This important information could steer the business towards making the right set of next moves, provide customers with an even better experience, develop good relationships with them - gaining the loyalty and trust that the business need when it begins to grow. The growth through digital marketing could be acknowledged on the current online trend that focuses more on social media signals resulting from direct and more personalized interaction between a brand or business or their targeted audiences. This is also significant as it leverages social media signals, social proof, and testimonials from actual customers who have previously purchased, joined, or availed of a product or service marketed by a particular brand or business.