Yes Bank Limited is founded by Rana Kapoor and Ashok Kapur in 2004. It is top and fastest growing bank among the several Indian banks, received multiple national and international awards with the effective and suitable services. Yes Bank primarily operates as a corporate bank for the retail banking and asset managements. The customers support service number is 18001200, headquarters in Mumbai. Yes Bank is a Personal Finance. Yes Bank registered office address is YES BANK Limited, 48,Nyaya Marg, Chanakyapuri,New Delhi - 110021, India. Yes Bank is a reviewed by valuable customer, who already used Yes Bank Product/Business/Services. Customer opinion (1) and reviews (1) help to improve and make unique to Product/Business/Services. Customer vote (1) and rating (1) giving a option to improve your Product/Business/Services.
I used this bank last 1 year. good experience . yeah! its private bank but provide good facility and interest rate. you can get easily apply for in few step....nice bank.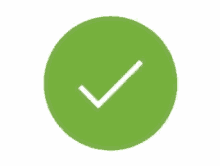 I have not get a situation to call the YES bank customer care people. Its a care free credit card because its a life time free card so i don't need to worry about the fee waiver. When i compared to other bank, this is best to use so i don't need to track of the minimum transaction per year. I get a good reward points based on my transaction. I got my card within a week.
I am sharing my personal opinion about the Yes Bank. I am using credit card which is link to my saving account. Bank made wrong deduction several time due to technical issue and never refund the amount. I will never suggest to go with this bank.